You don't see a pretty girl in bikini and handcuffs every day: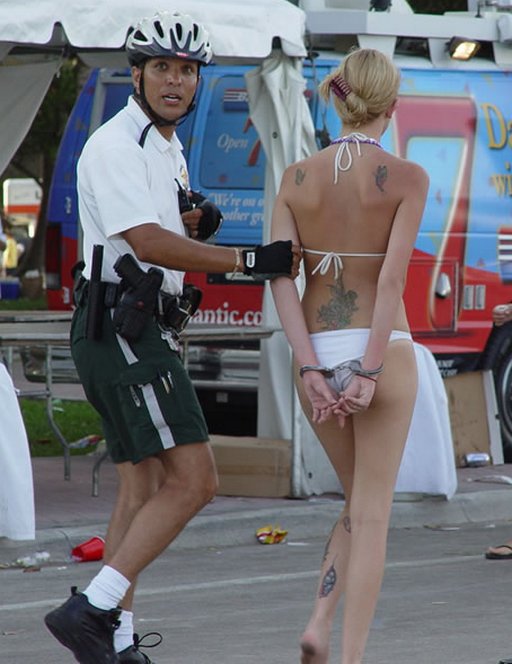 I don't think the cop is entirely pleased to be
photographed in this situation.
The picture is from the Voyeur: Candid section at Skin Video.
Update:: Here's the uncropped photo so you can see
the street-festival litter and the reactions of the passers-by.